Description
This is the gorgeous Historic J. Oliver Murray House c.1878 located in the heart of the charming Hampstead Historic District in Maryland. With residential and/or commercial use, this property is versatile, centrally located and a rare buying opportunity. Beautifully restored and renovated, featuring a primary suite, central air conditioning, carpeting, historic detailing, corner lot and a vintage barn that is suitable for several cars, storage, a workshop or studio. The original summer kitchen off the rear deck, offers more storage or conversion to an office/studio. Main Street is a mix of commercial and residential properties that add to the historic feel of the town, as well as an opportunity for a home business or professional offices. Close to shopping, parks and transportation, this is a home of rare and beautiful distinction close to Baltimore and DC, yet a world away.
ROOMS
Entry Hall 17′ x 6′ – Laminate floor, staircase, door to basement, hanging lamp.
Living Room 17′ x 12′ – Carpet, fireplace (closed) with wood mantel,  hanging lamp, 3 windows.
Dining Room 17′ x 12′ – Carpet, crown molding, hanging lamp with medallion, crown molding, 3 windows.
Family Room 17′ x 15′ – Laminate floor, recessed lighting, door to side porch, sliding glass door to deck, 1 window.
Kitchen 12′ x 9′ –Laminate floor, electric range, microwave, double sink, recessed lighting, pantry, 1 window.
Powder Room  6′ x 3′ – Laminate floor, pedestal sink.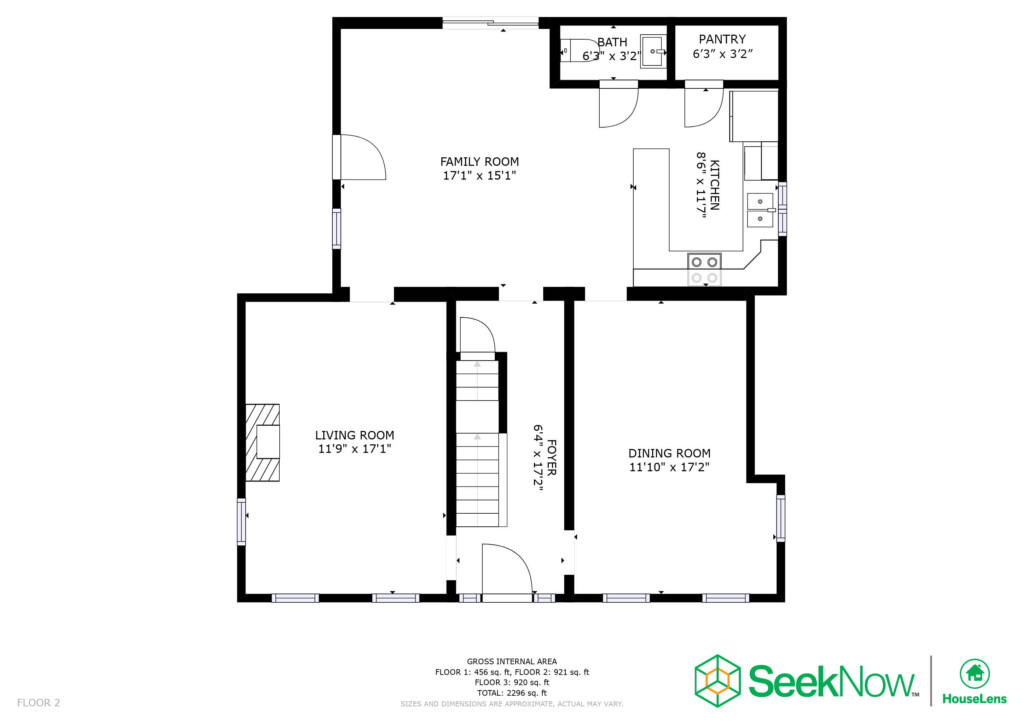 2nd Floor
Hall 17′ x 6′ – Carpet, built-in display case.
Hall Bathroom  10′ x 5′ – Vinyl floor, bathtub, granite counter, closet.
Bedroom 1 12′ x 10′ – Carpet, closet, 3 windows.
Bedroom 2 17′ x 12′ – Carpet, closet, 3 windows.
Primary Bedroom Suite
*Bedroom 16′ x 12′ – Carpet, 3 windows.
*Dressing Room 14′ x 8′  – Carpet, closet, vanity, laundry closet with washer/dryer hook ups, 1 window.
*Bathroom 10′ x 5′ – Vinyl floor, double sinks, commode room, shower, closet.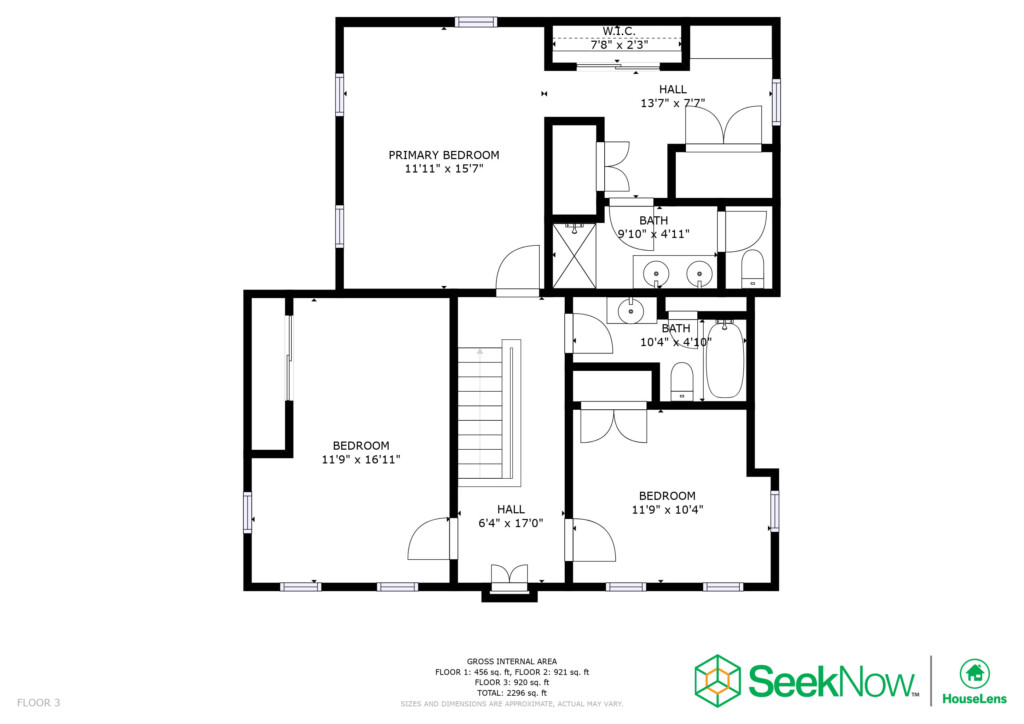 Attic
Unfinished
Basement
Improved cellar with concrete floor
Outbuildings
Vintage 2 Story Barn
Vintage Summer Kitchen – 1 1/2 Story Studio/Storage Building off deck
HISTORIC SIGNIFICANCE
(Excerpt from the Maryland Historical Trust. Since it was evaluated in 2004, the house has been restored and renovated)

John W. Murray was a farmer on the east side of Hampstead. In 1879, he sold a group of lots on the west side of Main Street. That at 1330 Main Street was sold to J. Oliver Murray, who was presumably the son of John W. At the time J. Oliver had stock-in-trade of $150, and his trade was marketing. He was assessed in 1880 for improvements worth $375 and for the lot at $75. The actual sale price of the lot was $100, so the value of the improvements, presumably the existing house, was also probably greater. Murray's house is a five-bay structure that appears to have a full center passage, with a single room to each side and a kitchen ell in the rear. It is a traditional structure with a few introduced features that became quite popular in the region in the last quarter of the nineteenth century. These features include the Italianate bracketed cornice and the central gabled wall dormer. Many dormers have a lancet sash, but this example is semicircular, which is more in keeping, stylistically, with the Italianate cornice. The front porch is probably an early twentieth century replacement.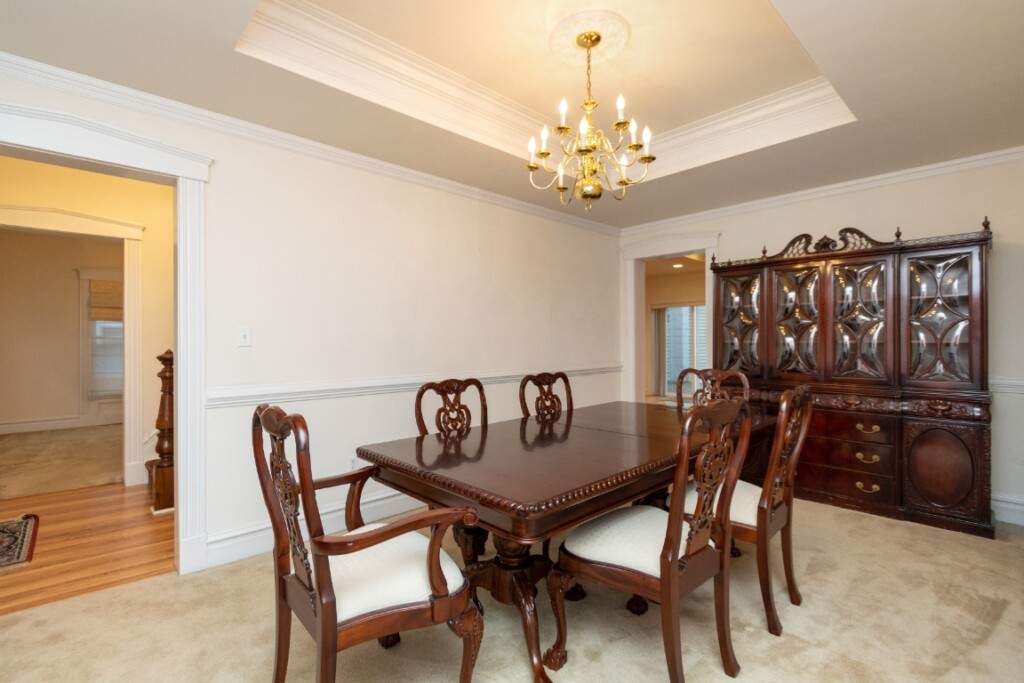 Other features of note on the property include the summer kitchen attached to the side porch, a trait seen in numerous Hampstead houses of the period. The small ground barn that incorporates a cantilevered fore bay over the half of the building that stabled livestock seems to be a form typical of small parcels where farming was not the primary occupation. Little work has been done on these structures, unfortunately, but Hampstead has several; one was recently demolished on the Ebaugh-Shaffer property at 1347 Main Street (CARR-1577). The creation of these lots, and the following construction, are likely an outgrowth of the arrival of the railroad in Hampstead in 1877.
In 1896, J. Oliver Murray was assessed for a Huckster Wagon and accoutrements, and it would appear that this was his business for the previous twenty years. While the term huckster tends to have a negative connotations today, the size and quality of the house Murray built demonstrates that it was a lucrative occupation, and an important one for Carroll County farmers who had to get their perishable products to market. It is interesting that Murray was able to stay in business despite the obvious competition of the railroad. the 1911 Sanborn Map suggests that the front porch may have been larger than it is today, but otherwise the property does not seem to have changed.
more…

HAMPSTEAD HISTORIC DISTRICT
(Excerpt from the Maryland Historical Trust)

The built environment of the Hampstead Historic district reflects the town's strongest period of growth from the late nineteenth century to the early twentieth century. Examples of pre-rail road and mid-twentieth century are also present, but the historic district retains the feeling and association with its significant past as railroad town. Hampstead's linear development along the Baltimore and Hanover Pike is evocative of early town development throughout Carroll County, but the majority of the town's building stock reflects the town's evolution, expansion and economic growth fostered by the arrival of the Baltimore and Hanover Railroad in 1879. Based on the history of town growth and a survey of the extant resources, a revised period of significance for the town is 1786 to 1951. The end date reflects when Black & Decker established a manufacturing facility in Hampstead, which produced an influx of people and buildings into the town. After that date, Hampstead began a period where older, established businesses began to decline, beginning a process of building loss and alteration.
The Hampstead Historic District is eligible for the NRHP under Criterion C for its architecture. The significant characteristics of the district include its primarily residential character with one-and-a-half to two-and-a-half-story frame and brick houses that have a modest setback from the street and generally feature a front porch. The historic massing and form of the buildings often retain historic ornament such as brackets, bargeboards, finials, or scalloped wall shingles and, in many cases, the modest yards of the houses are separated from the sidewalks by low retaining walls.
The Hampstead Historic District is a linear district containing 226 resources ( 177 contributing and 49 non-contributing) within a 39.7 hectare (98 acre) boundary located along MD Business 30. The NRHP boundary for the Hampstead Historic District generally follows the linear development of the town and includes properties lining both sides of Main Street (MD 30) one lot deep, except where noted. The boundary captures the heart of town and reflects its development during the period of significance.
more…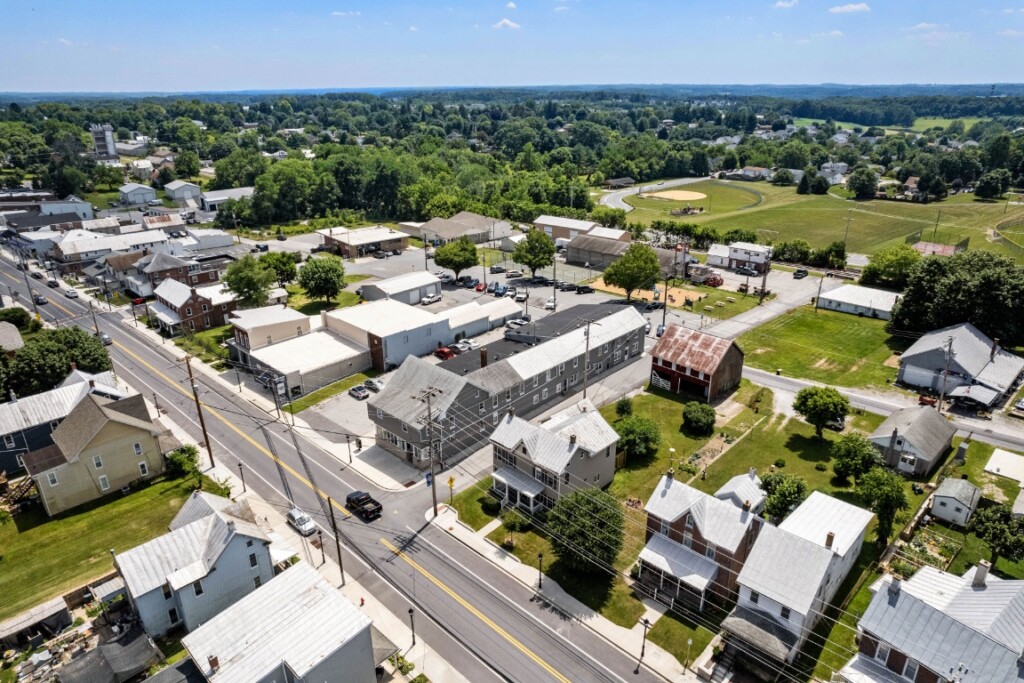 LINKS
J. Oliver Murray House – Maryland Historical Trust
Hampstead Historic District – Maryland Historical Trust